PLACES TO SEE IN COSTA RICA
Head east over breathtaking mountains toward Tortuguero, a coastal village situated on the Caribbean Sea and a key nesting ground for endangered sea turtles. Set sail on the rivers of the nearby Tortuguero National Park for a peek at manatees, caimans, and crocodiles or keep an eye on native monkeys swinging through the treetops. Within the park's forests live jaguars, three-toed sloths, poisonous frogs, basilisk lizards, and roughly 375 bird species. This biodiversity haven also nurtures 400 varieties of trees and approximately 2200 species of other plants.
A trip to the scenic rainforest village of Sarapiqui will offer a first-hand view of the daily operations of a coffee, pineapple or banana plantation. For adventurous travelers, white water rafting and kayaking await on the Sarapiqui River, or you can opt for mountain biking and horseback riding on the land to behold the gorgeous surrounding vistas.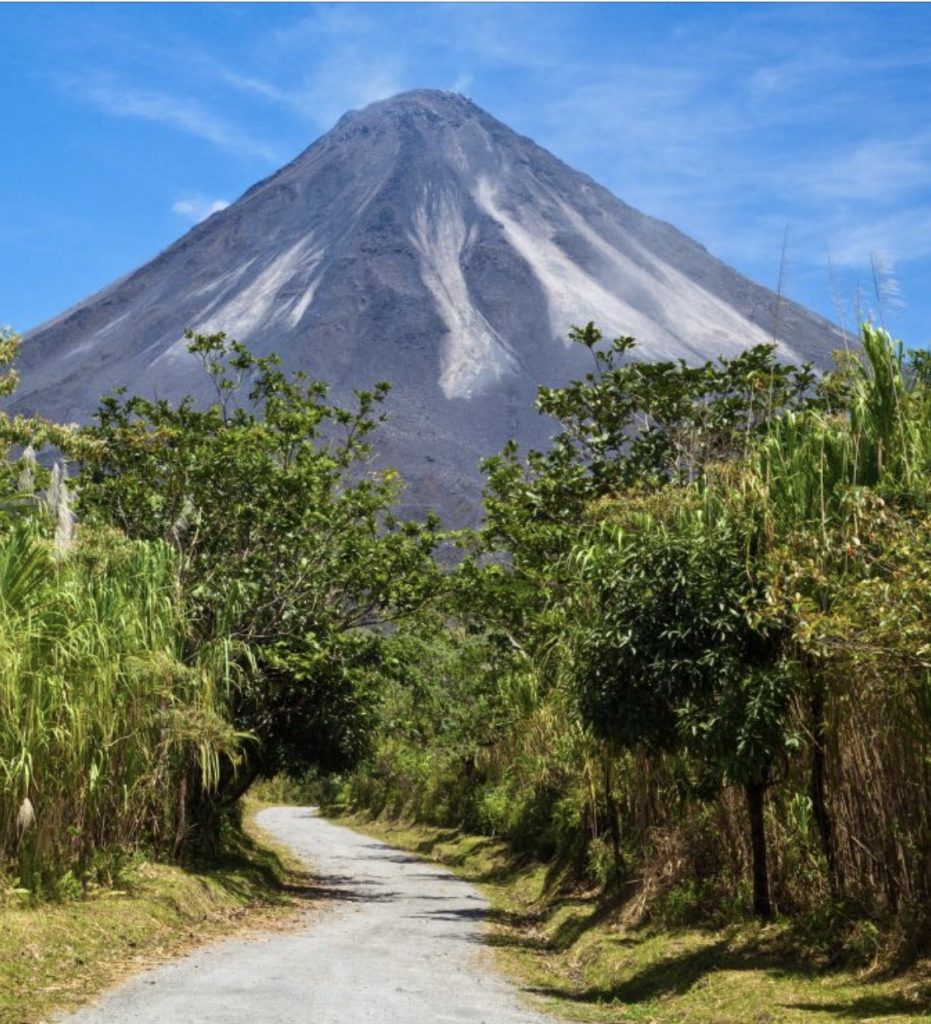 In the Northern Highlands of Costa Rica is located La Fortuna, a beautiful quiet town but full of adventure. Home of the magnificent Arenal Volcano and the country`s largest lake, Lake Arenal. You can get a closer view of the volcano, by hiking the Arenal Volcano National Park, you will be able to walk on decades of old lava from prior eruptions.
This beautiful and versatile town offers something for everyone, whether you are just looking to relax on the natural hot springs surrounded by the green beautiful cloud forest and wildlife, or for those more outdoorsy people, this region of the country offers plenty of ventures, like white water rafting, hiking, kayaking, canoeing, fishing, horseback riding, canopy tours, and Caño Negro Boat tours. These are just some of the many activities you can explore in this amazing part of beautiful Costa Rica.
Nested in the Cordillera de Tilaran mountain range is the ecotourism hub of Monteverde, acclaimed for its tropical rainforests and misty cloud forests. Get up close to the native flora and fauna at the Monteverde Biological Cloud Forest Reserve by traversing the forest trails and suspension bridges to see over 2,500 different varieties of plants and animals, 400 bird species and 400 types of orchids. Lucky visitors might catch a glimpse of the sacred resplendent quetzal, the reserve's most prized feathered resident. Nearby is the less crowded but equally mesmerizing Santa Elena Cloud Forest Reserve with hiking trails that ascend you even higher into the clouds. A visit to one of the many coffee and sugar cane plantations in the area will provide insider knowledge on the entire process of cultivating these staple resources plus a chance to sample the finished product.
Along the picturesque Pacific coast is Manuel Antonio National Park, a unique destination that harmoniously harbors diverse wildlife amidst beautiful beaches and impressive hiking trails. Activities abound at the nation's smallest park with options like hour-long hiking trails, scuba diving, zip lining, snorkeling, sea kayaking and relaxing at four pristine beaches. The park's forest is crawling with wildlife – 109 animal species to be exact — so you're likely to encounter monkeys, iguanas, snakes, bats, sloths and about 184 types of birds including toucans, parakeets, turkey vultures, and hawks.
Beach visitors to Costa Rica tend to soak up the sun and surf in the Guanacaste area on the Pacific coast. The spectacular Playa Tamarindo and Playa Hermosa draw huge tourist crowds to their white-sand shores, while surfers prefer the challenging waves at Playa Grande. The hulking leatherback turtle also chooses Playa Grande as one of its nesting sites. Spend a few hours strolling narrow streets and admiring colonial homes of Liberia, the charming capital of the Guanacaste province.
Call (772) 408-1984
9 am to 5 pm EST MON thru FRI for reservations… or book online!