Call (561) 701-4391
9 AM to 5 PM EST MON thru FRI for reservations… or book online!
Our Suggested 10 Day Costa Rica Tour Itinerary
Day 1
Meet and greet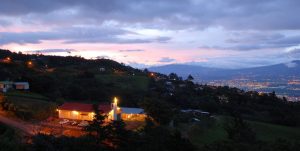 Meet at the airport and transfer to the Condo in Escazu San Jose.
This day you will get plenty of information on what we will be doing during your Costa Rica Adventure. Depending on your arrival time/s we could take a sight-seeing tour around the city of Escazu, which is considered the Beverly Hills of Costa Rica with great restaurants of every ethnicity, and the Escazu Multi-Plaza 3 story high shopping malls that have been mentioned among the best shopping malls of North & South America.
Overnight stay at the Escazu private Condo.
Included With Tour
Transportation from airport to Escazu condo & tour of the city of Escazu.
Optional Add-ons
Dinner at an upscale restaurant.

Day 2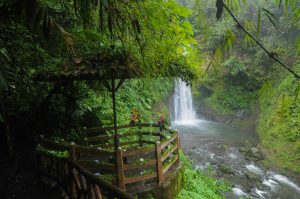 Breakfast on the road and then continue with your guide on a panoramic beautiful drive where you will visit La Paz Waterfall Gardens and/or Coffee Plantations for a short hike and see amazing waterfalls and various exhibits, Cloud Forest, Animals – Jaguars, monkeys, parrots, and picturesque towns. Buffet lunch included and for dinner, we'll stop at an authentic Costa Rican restaurant.
Lodging will be at the Escazu Private Condo.
Included With Tour
Transportation
La Paz Waterfall Gardens
Coffee Plantation Tour
Buffet lunch
Day 3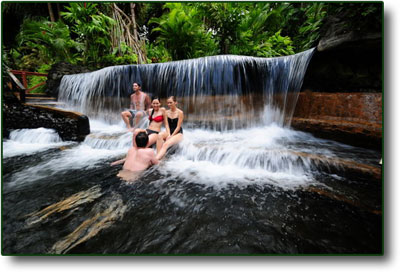 Travel 3 hours to the charming town of La Fortuna with beautiful panoramic views and stay at Los Heroes Hotel.
Included With Tour
Breakfast
Transportation
Los Heroes Hotel-Overlooks the Arenal Volcano
Swim with the locals in a beautiful hot spring river
Hike at Arenal Volcano National Park
Optional Add-ons
La Fortuna Waterfall
Ziplining and Hanging Bridges
ATV Adventure Tour
Day 4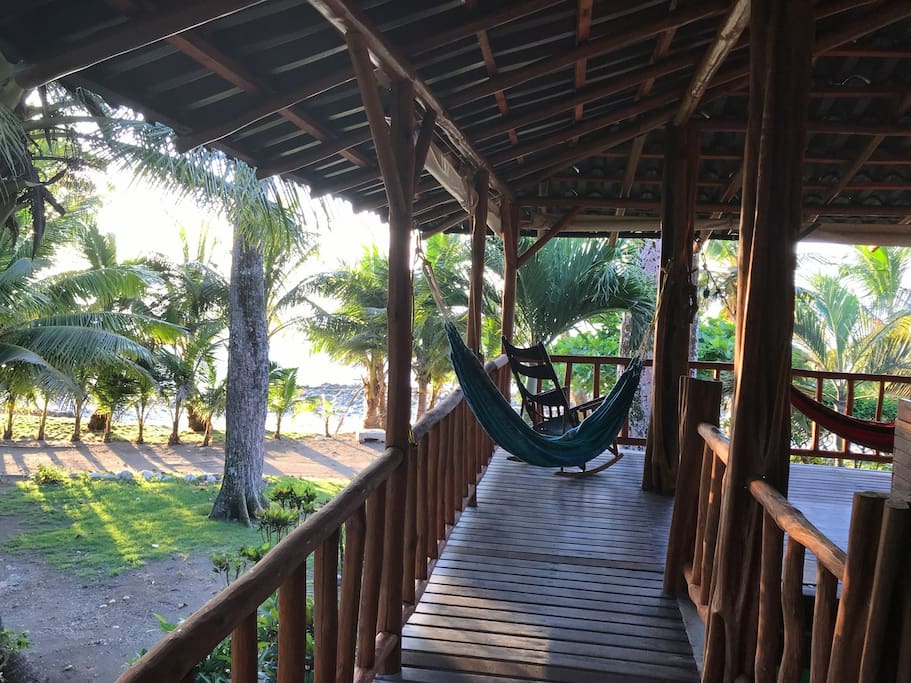 Fly to Cabo Matapalo near Corcovado National Park

Arrival at Dulce Vida beach property for the following nights
Awake in the morning to the sounds and sights of monkeys, Scarlet Macaws, and many other wild animals. Enjoy the day hiking to the King George waterfall and relaxing on the beach.
Included With Tour
Flight to Cabo Matapalo (if no flights are available then buses will be included).
Optional Add-ons
Lunch and dinner are offered at local rain forest lodges and resorts.
Day 5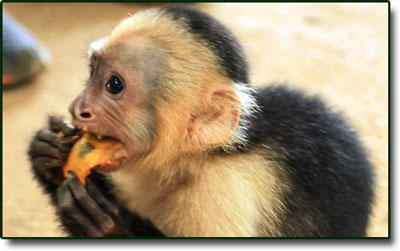 Full day at the Cabo Matapalo area
Take a boat ride across Golfo Dulce to the amazing wildlife refuge and enjoy hands-on encounters with monkeys and other animals being rehabilitated to be released back into the wild. We may get to experience the dolphin pods in the Golfo Dulce and if time permits we'll visit a botanical garden. Watch surfing at the local famous surf breaks.
Included With Tour
Boat ride and transportation to Golfo Dulce
Optional Add-ons
Day 6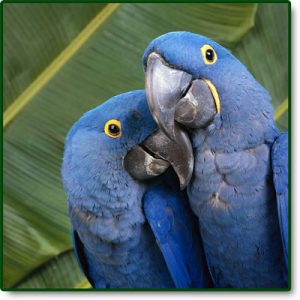 Full day at the Cabo Matapalo area
Take a trip to the OSA bird sanctuary for a beautiful Ecological experience where you can hold blue parrots and interact with a vast array of wildlife.
Included With Tour
Transportation to OSA bird sanctuary
Optional Add-ons
Lunch or Dinner can be enjoyed at local lodges.
Day 7

Return to San Jose Escazu condo
Guided private transfer to the San Jose City and lodging at the Private Condo in the Escazu area. This day is your day to either relax or create your own schedule.
Included With Tour
Day 8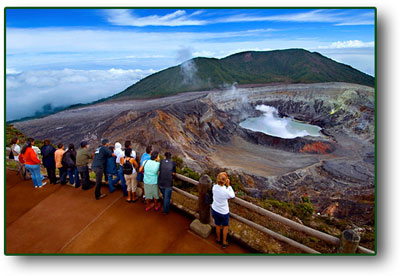 Full day at the San Jose area for optional activities such as:
Full Day Pacific Ocean Catamaran tour, Irazu or Poas Volcano Tours.
Your Guide will be able to help you with booking any of these activities.
Lodging will be at the Escazu Private Condo.
Day 9   
Full day White Water Rafting trip at the Pacuare River Class III & IV
After an early morning pickup from a San Jose hotel, you will travel in a comfortable bus to the Operations Center for a delicious, typical Costa Rican breakfast. After breakfast and changing into rafting gear, we will drive to the private rafting launch on the banks of the Pacuare River.
You will enjoy an adrenaline-packed afternoon running the Pacuare's biggest rapids: Upper and Lower Huacas, Cimarron, Dos Montañas and more. From the launch, it's a short drive back to the Rios Tropicales Operations Center for a hearty and delicious lunch. And if water rafting is not for you, there are other activities like visiting the National Museum and walk to the local shops and restaurants.
Back to San Jose for a last night stay at the private Condo.
Included With Tour
Transportation
Rafting company provides lunch
Day 10
Transfer back to the Airport for the flight home.